For a term so important, it's surprising how many people do not know what a backflow preventer is. For those of you still wondering, a backflow is the difference between you drinking clean water and contaminated water and it's something that Virginia mandates you have inspected at least once a year. Below we talk a little more about what exactly backflow prevention and cross connectors are, why they're so important, and how you can make sure your water is properly channeled.
What is a Backflow Preventer?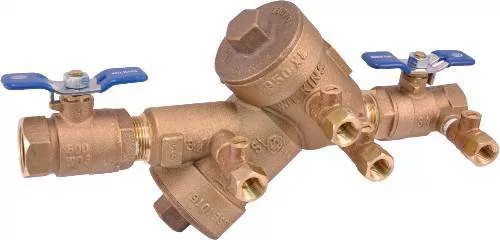 A backflow preventer is a one-way valve used to keep contaminated water from getting into the pipes you drink water from. The backflow preventer is typically located at a cross connecting point, also known as the point in your pipes at which drinking water encounters and can be connected to non-drinking water. The backflow preventer moves the water one way through the system and keeps it from coming backwards. The most common situation is which backflow might occurs is when a hose is plugged up be being in a pool or just twisted up for example.
Backflow Prevention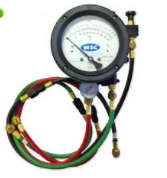 A backflow preventer test, as you probably could guess, is a simple test done to make sure your cross connecting point at which the backflow preventer is attached is working correctly. This makes sure all the water you're drinking is clean and healthy for you. The test is required annually by Virginia and can only be done by a backflow prevention device worker who is certified by the Virginia Department of Professional and Occupational Regulation.
The worker or team comes out with a pressure gauge and multiple hoses which they attach to your water system and then read pressure of your pipes. They're able to conclude with that information and some sample testing whether your backflow preventer is working well.
How Can I Get a Test Now?
Luckily for you, we at Robinson's Plumbing are certified to inspect your backflow preventer. When you contact us, we will ask the following questions that relate to your inspection:
What is the size of device?

Did you receive a letter from the purveyor of your water?

Where is the backflow located in your residence or building?

Can the backflow tester turn off the water during test?

If you are a business, we would need to be assured of parts availability before test so if device fails repairs can be made immediately.
After we get the necessary details, we will set up a time that we can come by and do the inspection. The inspection takes approximately 1-2 hours. Per test guidelines, we are checking the internal water pathways direction of water flow as well as the devices ability to maintain the correct flow. We make sure that contaminants  do not go backwards into the water supply which could contaminate the water in the residence or business water distribution piping.
Contact us today and keep your home safe with backflow prevention and inspection.