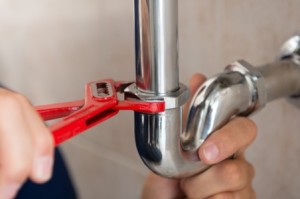 We at Robinson's Plumbing provide plumbing services to many homes and businesses throughout Charlottesville and the surrounding areas. We are happy to help with all your plumbing needs, from major construction and renovation projects to leaky faucets. Because we strive to inform and educate folks on plumbing issues of all kinds, we realize that customers often want to explore all the options available to them. Always wanting to be completely honest and transparent regarding our competition, here are a few other plumbing companies that have a strong reputation for serving the Charlottesville area:
Absolute Plumbing – Serving residential and commercial clients in Charlottesville for over 20 years.
Prestige Plumbing – Has been in Charlottesville for years and boasts fast 24/7 service.
Speedy Rooter Plumbing – Speedy Rooter is a family owned business that started offering plumbing services in Charlottesville in 1996.
Fitch Services – Offers plumbing, as well as heating, cooling, and electric services. Fitch mainly deals with American Standard equipment, but does have other brands available.
Robertson Electric – Has been in Charlottesville for over 45 years and provides service in heating, air conditioning, electrical, plumbing and indoor air quality.
Now you have 5 additional companies to consider when you're researching the plumber that's right for you. Having a satisfying plumbing experience when you need work done in your home or business is dependent on both the knowledge of your plumber and the quality of the plumbing equipment used. We hope that your next plumbing service exceeds expectations.