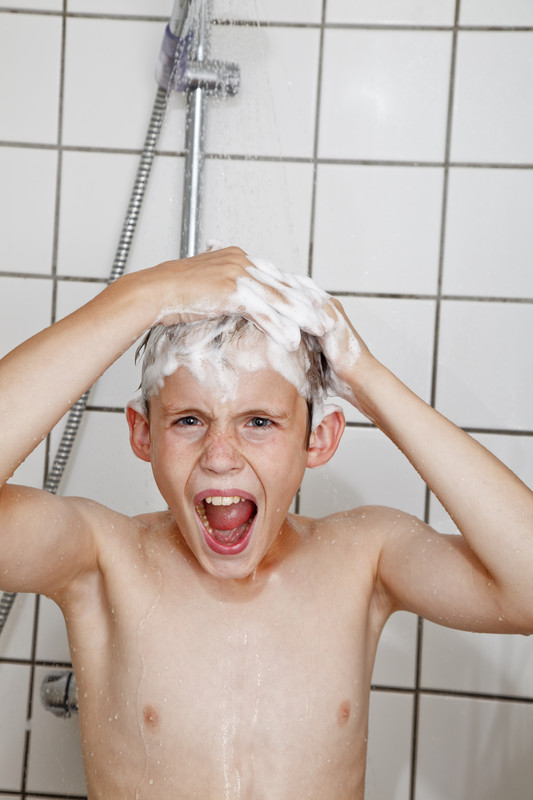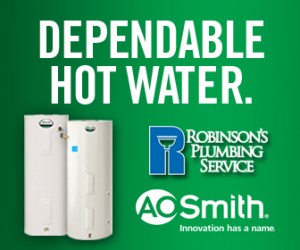 A cold shower is a lousy way to start the day.
Contact Robinson's Plumbing Service to install a new A.O. Smith water heater, and wake up with a toasty hot shower that also saves money on your energy bill.
High Efficiency Water Heaters
A new A.O. Smith gas or electric water heater will provide warmer water using less energy.



Conventional (Tank) Water Heaters
A new high efficiency tank water heater can save you up to $500 in energy costs over the lifetime of the water heater.
Tankless Water Heaters
Tankless water heaters supply unlimited hot water and can save up to $1,800 in energy costs over a 20 year lifetime. Tankless models only use gas or electricity to heat the water upon demand, so you don't pay to heat a tankful of water even when you aren't there to use it.
Hybrid Water Heaters
The NEXT Hybrid water heater combines the best of both tankless and conventional water heater technology. It handles the demand from multiple fixtures simultaneously but doesn't waste energy heating water that won't be needed for hours.
Talk to a Plumber
Not sure what type of water heater is best for you? Contact Robinson's Plumbing Service and our professional plumbers will help you decide among the options available. Call us at 804-794-0918 or submit your information using the form on the right.