Disasters are more than just inconvenient—they're disruptive and expensive. And don't they always seem to hit at the worst time? (Not that there's any good time for a disaster, when you think about it.)
One evening around 5:30 p.m. when our technicians were heading back to our shop, we received an emergency call from our insurance agent, Jeff with Total Insurance Planning. He needed us to go by the home of one of his clients—there seemed to be a major problem and water was everywhere. We immediately dispatched a van. The technician turned around midcourse and got to the person's home as fast as he could, not knowing what to expect.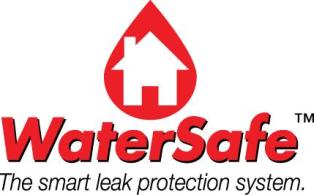 When he got there, our technician found the problem—water coming from a ruptured washing machine hose! But at that point, it was too late. The homeowner had been at work all day, so water had been running for a while by the time the leak was discovered and we were called. Three rooms on the second floor of her home and three rooms on the first floor had been flooded—and it was raining in the garage. Drywall, carpet, furniture—all ruined by an undetected leak that had run for the better part of the day.
The technician shut the water off and replaced the hoses with lifetime-guaranteed stainless steel braided hoses, which are designed specifically to prevent this kind of breakage.
However, fixing the leak was only the beginning. The space was unlivable. Now the homeowner faced the expense, headache and hassle of repairing the damage and renovating. She would have to sort through all of the damaged personal items and replace what she could—and throw away the rest. Pictures, documents, family keepsakes. Not everything is so easily replaced. Her spare time would be filled with contractors and insurance claims. Walls, floors, electrical work in the walls—it would all have to be rebuilt.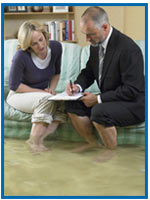 The most frustrating part of this story is that this kind of catastrophe is completely preventable now, thanks to a modern system called WaterSafe. This incredible system sets up moisture monitors under major appliances and areas where water leaks are likely to happen (such as around washing machines). If the monitors detect moisture, they send a signal to a centralized center that can then shut off your water remotely—before your house can be ruined by water.
WaterSafe is especially great for anyone who isn't home a lot, whether just at the office all day or because you travel, landlords who want to monitor their properties remotely, and offices with valuable documents and items to protect.
The technology and monitoring services with WaterSafe can save you thousands of dollars and thousands of hours—especially if you want to protect valuable and irreplaceable items in your office or your home. And WaterSafe is so secure in its ability to protect your home from major water damage, its comprehensive warranty covers up to $5,000 towards your insurance deductible.
That's security. That's peace of mind for home and business owners and landlords.
This system is so great and has the potential to save so much money and heartache for our clients that we ran out and became a certified installer of the WaterSafe system—one of only five in the city!

An ounce of prevention is worth a pound of the cure—especially when protecting your home, office, official documents and personal belongings from water damage. Whether you go with a monitoring system or not, it's always a good idea to have an annual plumbing inspection to catch worn out hoses or potential trouble spots before they actually give out and cause problems.
Call us at Robinson's Plumbing Service to find out what preventative steps are right for your home or office. Whether you get an annual plumbing inspection, the WaterSafe system, or another one of our customized services, you will rest assured knowing you were a step ahead of catastrophe.