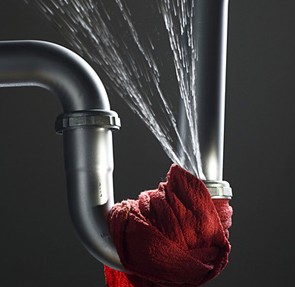 In Troy, VA, Robinson's Plumbing Service is an experienced and trusted plumbing company.
The plumbers at RPS can take care of any plumbing issue. The entire team at Robinson's is fully qualified, background-checked, drug-tested, and extensively trained. Contact us today to schedule your appointment.
Plumbing Services
Repair water lines
Install water heaters
Toilet repair
Drain cleaning
Sewer line repair
Gasfitting – install/repair gas lines
and more!
Emergency Plumbing Services 24/7
If you have a plumbing emergency in Troy, VA, call us immediately at 434.244.2989. Our team is available 24/7 with usually a 1-2 hour response time. If you must call for plumbing service outside of our regular business hours (Mon-Fri, 7:30am-4:30pm), don't worry! You can count on the RPS team to answer your call.
---
Plumbing Repair Services
Fix Leaks
Leaks are never convenient. Whenever a leak strikes, you can count on Robinson's Plumbing Service to come to your Troy, VA home or business and fix the leak fast, and on the first try.
Drain cleaning
We know clogged drains can be a huge hassle, and if not dealt with in a timely manner, could create more costly damage. Whether your having issues with your sinks, showers, or toilets, let our Goochland plumbers provide the drain cleaning service you need.
Robinson's Plumbing service provides full-service maintenance and repair on sewer and drain lines. We can do a video inspection to diagnose the problem. Depending on the type of clog and the condition of your pipe, we might be able to restore the line to like-new condition. In some cases, sewer lines may need to be completely replaced, and we can handle that too.
Robinson's Plumbing Service can install gas, electric, and the new energy-saving tankless hot water heaters. Our knowledgeable staff can help guide you through all of the features and benefits of the various types of water heaters if you're unsure which is best for your needs.
---
Contact Robinson's Plumbing Service 
Troy, VA: 434.244.2989
---
Well Pumps
We understand if you're not on Goochland's public water system, then your well is your only source for fresh water. The team at Robinson's Plumbing Service is specially trained in installing or repairing well pumps and bladder tanks.
Gasfitting – Natural Gas or Propane Gas Lines
Our team is skilled with gas piping. Robinson Plumbing Service plumbers have experience running gas lines for all kinds of appliances and fixtures, including gas fireplaces, gas stoves, dryers, furnaces, boilers, outdoor BBQ gas grills and gas fire pits. Need natural gas or propane lines installed or repaired? We're experts at new construction and retro-fitting.
---
Contact Robinson's Plumbing Service 
Troy, VA: 434.244.2989
---
Helpful Plumbing Articles
A Quick Reference Guide: How to Talk "Plumber"
Plumbing Tips: Sewer Line Inspection
Is Your Toilet Running? How To Tell If Your Toilet Is Leaking