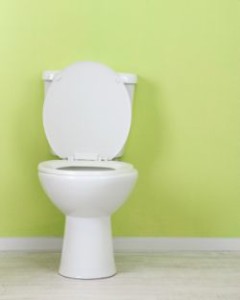 Robinson's Plumbing Service is committed to serving Albemarle County, VA homeowners and businesses with full-service plumbing services.
You can count on Robinson's team of qualified, background-checked, drug-tested, and fully trained plumbers to take care of any plumbing issue. Contact us today to schedule your appointment.
Plumbing Services
Water heaters
Drain cleaning
Sewer lines repaired/replaced
Install/repair/replace any plumbing fixtures
Gasfitting – install/repair gas lines
Emergency Plumbing Services 24/7
If you have a true emergency, we are available 24/7 with usually a 1-2 hour response time. Call us immediately at 434.244.2989 in Albemarle County. If it's outside of our regular business hours, Mon-Fri, 7:30am-4:30pm, no worries! You can count on the RPS team to answer your call.
---
Plumbing Repair Services
Repair and install bathroom, kitchen, and laundry room plumbing
Remodeling a bathroom, kitchen or laundry room? Our skilled plumbers can repair and install faucets, fixtures, pipes, toilets, showers, natural gas lines, washer and dryer hook-ups and more. Our plumbing trucks serving the Albemarle County, VA area are fully stocked with all of the most common small parts, so we can fix your job right, and on the first visit in most cases. Call us for more information, or for a quote based on the scope of your project.
Unclog Blocked Drains
We know clogged drains can be a huge hassle, and if not dealt with in a timely manner, could create more costly damage. Whether your having issues with your sinks, showers, or toilets, let our Albemarle County plumbers provide the drain cleaning service you need. We will unclog the pipe and, if needed, we can inspect the line with a drain camera to let you know if it is a simple clogged drain or potentially a sewer line issue.
Robinson's Plumbing service provides full-service maintenance and repair on sewer and drain lines. We do a video inspection to diagnose the problem. Then, we can jet the drains using pressurized water to clear and restore lines to "like-new" condition or replace lines entirely if needed.
Robinson's Plumbing Service can install gas, electric, and the new energy-saving tankless hot water heaters. Unsure which type of water is best for you? Let us help you calculate the best buy for your money and your needs.
---
Contact Robinson's Plumbing Service 
Albemarle County: 434-244-2989
---
Well Pumps
We understand if you're not on Albemarle County's public water system, then your well is your only source for fresh water. The team at Robinson's Plumbing Service is specially trained in installing or repairing well pumps and bladder tanks.
Backflow protection devices
Backflow protection devices are required to keep non-potable water from back flowing into your water supply. These devices must be periodically tested and certified according to local regulations. We can do the installation, testing and certification!
Plumbing for new construction and remodeling
Our full-service plumbing services ensures your plumbing is done right, and up to code. Whether you're adding more space, giving your home a facelift, or starting from scratch, we can help you with ideas, plans, and installation services.
Gasfitting – Natural Gas or Propane Gas Lines
We have experience running gas lines for gas fireplaces, gas stoves, dryers, furnaces, boilers, outdoor BBQ gas grills and gas fire pits. Need natural gas or propane lines installed or repaired? We're experts at new construction and retro-fitting.
Read more about our plumbing services.
---
Contact Robinson's Plumbing Service 
Albemarle County: 434-244-2989
---
Helpful Plumbing Resources
Plumbing Tips: Sewer Line Inspection
Who Are The Best Plumbers In Charlottesville?
Is Your Toilet Running? How To Tell If Your Toilet Is Leaking