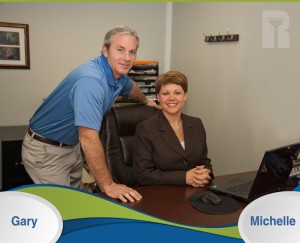 Gary Robinson started Robinson's Plumbing Service in 2006, because he saw a better way to provide what other plumbing companies seemed to be missing, for both the customers and the plumbing technicians. Whether that meant training his background-checked technicians on better plumbing techniques, leading the way in green and energy-saving initiatives, or coming up with creative programs that save repeat customers money and time, Robinson's Plumbing Service is filling in the gaps between customer service and quality plumbing work.
Today, with over 25 years of plumbing experience to his credit, Gary still works in the field and oversees his tight-knit team of plumbing technicians and helpers. Gary has obtained his Class A Contractor's license which means he has a better understanding of the whole property, not just the plumbing. He knows how plumbing is affected by other building materials and design and uses that knowledge to evaluate, repair and install plumbing that is the best solution for the owner.
Because Robinson's Plumbing Service is family owned and operated, Gary, and his entire team are personally invested in providing you with the best possible customer experience—an experience where you feel educated about the work you have to have done and secure in your choice and the outcome of the work.
In January 2014, we've expanded our plumbing service area to include Charlottesville, Albemarle County and as far west as Crozet, VA. The top-rated plumbers from Robinson's are serving a larger part of Central Virginia. Now from New Kent to Crozet, contact Robinson's Plumbing Service when you need a plumber you can trust.
Customer safety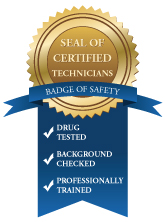 Inviting a service technician into your home or office shouldn't require a leap of faith—but most of the time, when you need any type of service call, you don't have much else to go on. You have to trust that this stranger in front of you is who they say they are, that they'll do what you've asked them to do—and that they won't abuse you, your property or your belongings in the process.
We know how important it is to feel safe in your own space, so we take the extra step of making sure all our technicians earn the "Seal of Certified Technicians." That means our technicians go through a rigorous screening process that includes drug testing and a background check.
Having seal-certified technicians means you can trust the technicians we send to be reliable and trustworthy.
Visit our "Technicians and Staff" page to get to know our technicians and office staff better today, so by the time they come to you, you'll already be acquainted.
Quality Service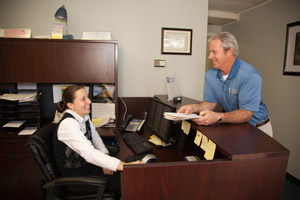 At Robinson's Plumbing Service, the phrase "quality service" doesn't just refer to the plumbing job itself. It refers to every step of your job, from the first call you make to us to the completion of your work.
In order to earn the "Seal of Certified Technicians," our technicians go through rigorous screening, including drug testing and a background check. Then, they are thoroughly evaluated before they take their first service call, so that we can determine their skill level. All our technicians are also required to take ongoing safety, technical and customer service training courses to keep their skills current.
A follow-up call completes every job, so that we can confirm whether the work was satisfactory or not. We always welcome your feedback, because your ideas and perspective help us improve our service.
To us, quality service means the entire experience—and we want it to be the best experience you've ever had.