Every father in-law in history is a plumbing and home repair expert, but hiring someone that isn't a trained professional to work on your plumbing could cost you big in the long run. When it comes to repairing or updating your plumbing, installing a new hot water heater, replacing the garbage disposal, or running a line to a new sink, ice machine, or appliance, leave the handy work to a trained professional, and here's why.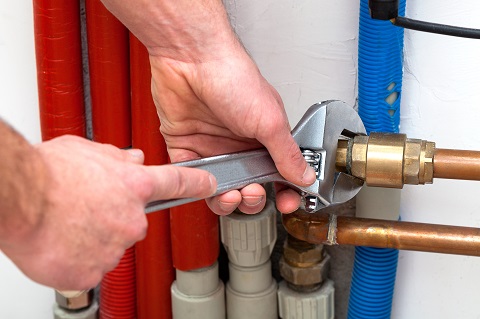 Don't Start Something You Can't Finish.
More than often than not, an untrained individual will start a plumbing job that they can't finish, or their attempt to fix something will only make the situation worse. Sometimes a problem isn't exactly what it seems. Take for example a drain that isn't draining properly. Most people just assume that the drain is stopped up, but few people think to inspect the drain vent located on the roof of the house. These are the little things that set the professionals apart from the amateurs. In the end if the handiwork of a untrained professional comes together, there is a good chance that there will be problems down the road that could result in leaks, burst pipes or even fire.
Who Has What It Takes to Get the Job Done?
An untrained professional may try to entice you with low rates, but they could also take much longer to finish the job. A professional has the training, experience and tools needed to get the job done right the first time and as quickly as possible. Having any serviceman in your home is an inconvenience that you want over as quickly as possible. Hiring a professional ensures you'll have your problem fixed quickly with minimal inconvenience to you and your family.
What Happens When Something Goes Wrong?
The final and most important reason to hire a professional plumbing company is to protect yourself in the event that something goes wrong. Hiring someone who's not licensed or insured means there is a good chance you'll never be able to find them again when their handiwork falls apart, nor will they be there to take responsibility for a mistake and make it right. Always make sure any service professional working on your home is licensed or certified, insured and bonded. With a trusted professional plumbing company, you can rest assured that you will be made whole if anything goes wrong.
Robinson's Plumbing guarantees labor and materials for two years, regardless of the manufacturer's warranty. We're so confident in our ability to get the job right the first time that we'll replace anything that fails within two years of installation, fix the problem and cover the expense of any damages.