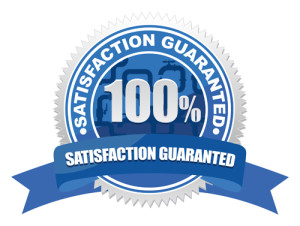 Whether you found your plumber from an ad in C-Ville Weekly, picked up a card at a local restaurant, or asked your neighbor who they thought the best plumber in Charlottesville is, there are certain things you need to look for in a plumber. The five major factors to consider when hiring a plumbing company in Charlottesville: price, reputation, timeliness, experience and qualifications.
Price
The first thing people ask is "How much is this going to cost?" The single best way to judge how much a plumbing job should cost, get estimates from a few different plumbing companies in the Charlottesville area. If any of those estimates are exceptionally dissimilar, consider this a red flag. Find out if the company has hidden fees and charges that haven't been included. If a plumbing company doesn't provide written estimates or charges by the hour, proceed with caution. These contractors have little incentive to finish the job quickly or efficiently.
Reputation
It's worth paying a little bit more to work with a plumbing company that has a good reputation. In the long run, you'll save big, avoid superfluous extra charges and have quality work that will often last a lifetime. Hire someone with a bad reputation, and you'll end up paying for it with shoddy work that won't be guaranteed and could potentially cause bigger problems down the road.
Don't believe everything you read in the local penny saver, coupon booklets, or yellow pages. It's easy for plumbers with bad reputations to advertise in these mediums. Research what people have to say about a company online through sources like Home Advisor, Angie's List or the Better Business Bureau or ask a friend or neighbor for recommendations.
Timeliness
It's important to hire a company that arrives promptly and completes the job as quickly as possible. Plumbers that give more than a four hour arrival window don't value their client's time, keep looking. It's also important to find professionals that arrive with nearly every tool and part that might be needed to complete any basic plumbing job. Plumbers found through sources like Craigslist are notorious for having to make multiple trips to Home Depot in the middle of a job, and these are often the same plumbers billing by the hour rather than by the job. Believe it or not, there are plumbing companies in Charlottesville that arrive promptly, have all the tools and equipment needed on hand, and get the job done as quickly and efficiently as possible, so settle for nothing less.
Experience
The best indicator of experience, professionalism, and quality is years in business. Bad plumbing companies will come and go, but great plumbing companies that care about their clients will stay in business for decades and often get passed down from generation to generation. Before even considering working with a company, be sure they've been in business for at least ten years.
Can the technician clearly explain the issue at hand? Most plumbing issues are not rocket science, so hire a plumber that can explain the issue and clearly state what they're going to do to fix the problem. Being able to explain the issue and solution are a great indication of an individual technician's experience.
Qualifications
Not only are their specific plumbing codes that apply to the Commonwealth of Virginia, but the City of Charlottesville and the counties of Nelson, Fluvanna, and Albemarle all have their own specific plumbing requirements. Hire an unlicensed plumbing company at your own risk. It's better to have the work done right the first time and not have to worry about bringing things up to code when it comes time to sell your home. Finally, before letting any plumber complete work on your home, ask to see references and proof of insurance to avoid getting stuck up the Rivanna River without a paddle if something goes wrong.
Only a handful of plumbing companies in Charlottesville guarantee their work, so chose one of the companies that does, like Robinson's Plumbing. If you're in the market for a new plumber, consider Robinson's Plumbing for its price, timeliness, reputation, experience and qualifications, but do your homework, research all the good plumbing companies in the Charlottesville area and never settle for anything less than the very best the industry has to offer.