Robinson's Plumbing serves the heart of Central Virginia with locations in both Richmond and Charlottesville. If you are a residential home owner or commercial property managers in the area, Robinson's Plumbing has got you covered. As an award winning plumbing company with an A+ rating from the Better Business Bureau, Robinson's is a name you can trust. We provide the best of technical plumbing skills with an attention to customer service rarely found in the plumbing industry. At the beginning of the year, we opened a second location in the beautiful Blue Ridge Mountains to serve Charlottesville and the surrounding region.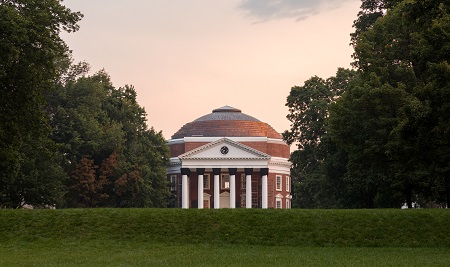 Going the Extra Mile
When you invite a plumber into your home, you have to ask yourself: Who is this person? Are they qualified? How can I really trust what they're telling me? Ever hired a service company that sent someone to work on your home that shows up without a uniform in an unmarked van? Many of these workers are just subcontractors with no real ties to the company you called and even less accountability for their work. All Robinson's Plumbing technicians wear uniforms and drive clearly marked work trucks, so you can answer the door with confidence. We opened our second location in Charlottesville, Virginia, because the region needed a pluming company with technical excellence and outstanding customer service.
Why We Love Charlottesville
Charlottesville, Virginia is one of the most beautiful cities in North America. With its hip young vibe, a cool downtown, and that old college town feel, this city is nothing short of sensational. Whether you love the Blue Ridge Mountains, UVA Football, apple picking at Carter Mountain Orchard, touring the dozens of vineyards in the area or dining at legendary spots like the Boars Head Inn, there is more to do here than we could ever have imagined. If you live in the area, you know now is the time to experience the beautiful turning of the leaves and get outside before the cold weather hits. Do yourself a favor this weekend, take a drive down the Blue Ridge Parkway for some of the most beautiful vistas in North America or try a hike on the world-renowned Appalachian Trail. Every year over 3 million people travel across the globe to hike this 2,180 mile trail, and we are lucky enough to have it right in our back yard!
If you're in the market for a plumber and live anywhere from New Kent to Crozet, give us a call and we'll show you what customer service is supposed to feel like. As Thomas Jefferson once said, "honesty is the first chapter in the book of wisdom." Give us call at 434-244-2989 and let us start earning your trust today.