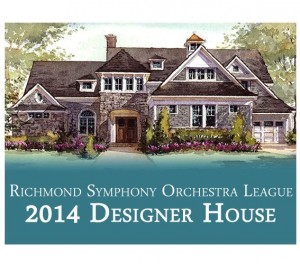 The Richmond Symphony Orchestra League (RSOL) is about to open their 16th designer house to the public, Hampton Manor. This unique home is what happens when over 20 talented interior and landscape designers join forces to visualize and create a home from the ground up. Robinson's Plumbing had the privilege of installing the plumbing for this 4 bedroom, four and a half bath home.
Hampton Manor has over 4,200 sq. feet of indoor living space and is teeming with intricate details from the grand spiral staircase to smart technology and everything in between.
The Cafe & Thirsty Thursdays
Hampton Manor will be open for tours 7 days a week beginning Monday, September 15th, through Monday, October 13th. Guests can also enjoy lunch and refreshments in the café and browse the boutique, filled with unique gifts, crafts, jewelry ,and more. Wine or beer tastings and live music will be featured at Thirsty Thursdays from 5:30 to 7:30pm every Thursday. Located in Midlothian, VA in Hallsley, which is off Old Hundred Rd. just 3 miles west of Rt. 288 and Rt. 60.
Don't miss this spectacular opportunity to see an amazing collaboration of Richmond's top designers! All proceeds benefit the Richmond Symphony. For more information, hours, directions and ticket sales, visit rsol.org