If you are new to the Charlottesville area, we welcome you. Charlottesville is a beautiful place to live in the scenic Virginia mountains and is surrounded by exciting things to see and do. To make your transition as easy as possible, we have compiled a few lists of helpful items to get your new home setup and to get you out there to see the sights!
 Charlottesville Plumbing & Utilities Setup
When you find that perfect new home, please call us to help inspect your new home for any plumbing issues or services. Also, here's a brief list of the top utilities you will want to call in Charlottesville.
City of Charlottesville (Gas and Water) – 434-970-3211
City of Charlottesville (Recycling) – 434-970-3830
County Waste (Trash) – 434-296-6000
Comcast (Cable TV, Internet, Phone) – 434-202-6053
 Our Accolades and Services
We are proud to say that we were ranked the #1 Plumbing Services Company by Richmond Home Reader in 2013 (we service Richmond and Charlottesville). We continually strive to be the best in both the servicing your plumbing needs and customer service. Check out our testimonials for more information. We offer all types of plumbing services for your home. Some of the top services we offer are (but not limited to):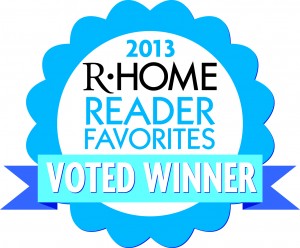 Natural Gas services (setting up lines for your outdoor grills, heaters etc.)
Clogged drain clearing
Repairs of toilets, faucets, tubs and sinks
Water Heater Repair and Replacement (including tankless & hybrid water heaters)
Replace polybutylene, lead and corroded plumbing
Identify and repair leaks including frozen pipes
Water main replacement
Get Out and See Charlottesville!
Charlottesville has many historic places to see as well as outdoor activities. Here's a starter list for you below.
Ash Lawn Highland – the former home of our fifth President, James Monroe
Thomas Jefferson's home at Monticello –one of America's most historic homes
University of Virginia – the university conceived and designed by Thomas Jefferson
Michie Tavern – have lunch at a tavern built in 1784 on Patrick Henry's land
Kluge-Ruhe Aboriginal Art Collection – a huge collection of Australian Aboriginal art
Contact us today to schedule an appointment with our Charlottesville staff. We provide 24 hour emergency service and are always available to help with your plumbing emergency.