Spring has sprung and summer time is on its way in Richmond and Charlottesville. In order to get ready for the season's backyard BBQ's, let Robinson's Plumbing be sure your natural gas lines are in good shape.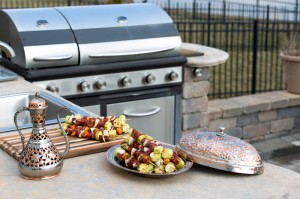 Gas Leaks Can Ruin Your Party
Gas lines can go bad after some time and cause gas leaks.  (Embarrassing, huh?) Sometimes gas pipes deteriorate as they age or leaks escape through loose fitting on the pipe. This is important if you have an outdoor kitchen or other appliances outside such as gas grills and fire pits Contact Robinson's Plumbing Service for an inspection to ensure your big backyard party will be safe.