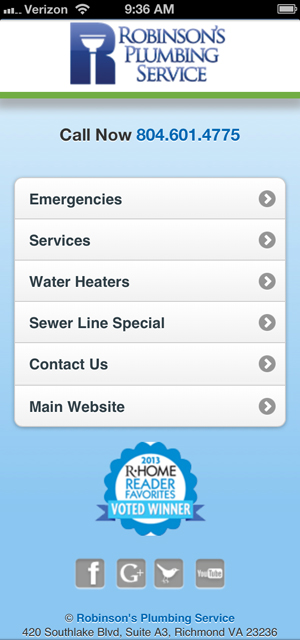 Do you search the internet on your smartphone? A large, and growing, portion of Richmonders use their mobile phones to search for answers in real time – no more waiting until you get back to your desk to search the internet!
We want our customers to be able to contact us quickly so we launched a mobile version of our website that helps phone browsers find plumbing information and contact us using their phone.
There is a link at the bottom ("Main Website") so even on a mobile phone, you can still get all the plumbing information contained in our main site. We hope you'll visit us and next time you need a plumber in the Richmond area, you can call us just by tapping the phone number at the top.