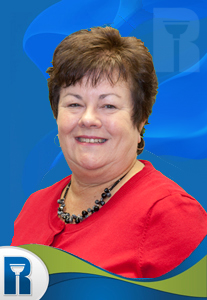 JoAnn | Client Care Representative
JoAnn came out of retirement and began working in the Robinson's Plumbing office as a client care representative in December of 2012. She is one of the friendly voices you'll speak to when you call our office for plumbing help.
JoAnn is originally from Richmond and is married to her husband Mac for 44 years. They have 2 sons and 5 grandchildren. She enjoys traveling around the United States as her husband golfs, and has determined that she likes to watch golf more than play. Since most golf courses are in warmer climates, we can certainly understand why she enjoys it so much!
24/7 Emergency service
100% Satisfaction guarantee
Trained, licensed, & insured
Drug tested & background checked