Congratulations Maraia, RPS November Employee of the Month!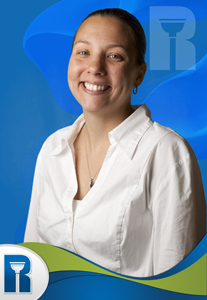 Maraia Deters
Maraia consistently performs her job with desire, care and personal attention. She invests the time to complete her own work with accuracy and is caring and considerate to assist other employees in performing and following through with their work. She ensures the success of not only herself but her peers and the company as a whole.
Its people like Maraia that make us, and this country, great. This is the attitude and the performance that makes it and YOU GOT IT GIRL.
Thank you for your ability to work so well and allowing us all to shine bright. To show our appreciation, Maraia will receive a day off (of her choice) with pay. We hope she'll use it to savor time with family during the coming holiday season! She will also receive another small gift for her enjoyment, to be announced when determined.
From all of us here at RPS, thank you Maraia!